Aging in Place – Wellness Solutions
Stay at home longer using modern technology
A 24/7 safety net
More than just an emergency button
Our Alarm.com powered Wellness solutions offer secure and cost-effective options for independent living with safety, security, and comfort.
We offer multiple affordable DIY solutions that can be customized for your loved one's situation.  Easily build on the solution as needed.
No expensive leased equipment, no long-term monitoring commitment.
Peace of mind with monitoring & alerts
Family members and caregivers can now monitor their loved-one's activity, such as how much time is spent in bed, in a favorite chair or out of the house. And, with intelligent sensors to track and learn the home's activities of daily living, Wellness can identify anomalies that may signify a problem.
More comprehensive than traditional Personal Emergency Response (PERS) wearable pendants, Alarm.com Wellness is a safety net that provides a more complete view of a loved one's well-being, and delivers automatic, real-time alerts. Unlike a PERS button, Alarm.com Wellness does not rely on the individual to take an action or remember to keep the button with them. With additional information like inactivity alerts or unusual activity patterns your existing PERS system can be enhanced to provide a more comprehensive solution.
When to consider a Wellness solution
Your family members want to stay home as they age, but want the security of knowing someone is watching out for them.
You worry that something has happened when your aging family member doesn't stay in touch.
A family member has had a recent illness that requires some extra care, but can't afford expensive assisted living.
You want a safety net for active and healthy aging family members.
According to the National Council on Aging only 20% of falls at home occur when a PERS equipped individual is actually wearing their emergency pendant!
Family Motivation Factors
Increase safety, reduce hospitalizations and care costs by supporting the following risks:
Fall risk and Mobility challenges
Wandering / Elopement
Nightime safety
Regular meals and snacks
Bathroom frequency
Missed Medication
Key Wellness Capabilities
Activity Patterns
Understand your family member's activity pattern and get an alert if it's out of the ordinary.
Awareness
Make sure your loved one is getting up and about.
Alerts
Be alerted if your loved one is wandering or leaving the house at odd hours.
Security & Automation
Simplify daily routines with automated temperature, light and security settings.
Integrates Pendants
Wellness can also be paired with Personal Emergency Response (PERS) pendants.
Visual Sensor Activity
An efficient mobile or portal user interface allows family members to check-in and view activity at their love one's home. Check daily activity of living room, kitchen, or bathroom motion sensors, bed mattress sensor (presence), dining room chair sensor (presence), medicine cabinet access, and others.
Click to enlarge…
View Key Behaviors
Compare one's daily activities against all other days in the home (their baseline routine).  This includes activities such as Total Sleep Time, Number of Bathroom Visits, Wake Up Time, and Overall Activity Level.  Comparison against the baseline is color coded for quick reference:  Unusual (Red), Notable Change (Yellow), or Routine (Green).
Click to enlarge…
Identify Trends
Identify trends of notable change in routine.  Behaviors marked in Yellow rather than Green over time will indicate a change in baseline routine or decline.  The ability to identify behavioral changes proactively can better guide family members and doctors of potential modification of care at home.
Click to enlarge…
DIY Aging in Place Wellness Solutions 
Wellness is coupled with the leading home security solution from Alarm.com. Get additional peace of mind with 24/7 emergency response for intrusion, fire and medical emergencies and have persistent awareness of what's going on at home.
Wellness can also simplify routine tasks, with seamless automation across the home's critical systems. Easy to use rules and schedules allow you to automate lights, thermostats, locks and security so your loved one doesn't have to remember to turn lights on or off, or lock the door every night. Caregivers can even remotely check on thermostat settings and adjust the temperature if needed through a mobile app.
Control Panels
The system control panel is the first step in building an effective Aging in Place technology solution.  Alarm.com partnered with 2GIG, Qolsys, Interlogix, and DSC for Wellness.  SafeHomeCentral can make any of these panels easy to install DIY because we remotely program everything saving time and money.
Wireless Sensors
We carry a wide range of wireless sensors to enhance your Wellness system.  All devices are easy DIY installation.  Z-Wave devices such as lights, door locks, and thermostats can also be purchased locally at places such as Home Depot and Lowes.  
Wireless Door/Window Sensors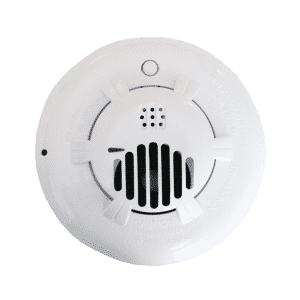 Wireless Smoke/Heat Detector
Wireless Carbon Monoxide Detector
Wireless 2-Way Audio Video Cam
Examples of typical Wellness configurations
Decide on the Wellness configuration that makes sense for your love one.  We can answer any questions on the best solution as a start.  Remember it is easy to add sensors and capabilities as needed in the future.  
Wellness PERS Plus
Included equipment and Services:
Control Panel
Panic Pendent
Wellness Button
Caregiving Portal Access
Mobile App
Wellness Essentials
Included equipment and Services:
Control Panel
Motion Sensor
Door Sensor
Bed Sensor
Panic Pendent
Caregiving Portal Access
Mobile App
Wellness Premier
Included equipment and Services:
Control Panel
Motion Sensor
Door Sensor
Medication Management Sensor
Bed Sensor
Panic Pendent
Wellness Button
Temperature Sensor (Thermostat)
Caregiving Portal Access
Mobile App
Build Your Own Wellness Solution
Pick the options you need to safetly and securly monitor your loved one's daily routines and activity.