Forget multi-year alarm monitoring contracts and service commitments. Cancel anytime without penalty.  No hidden fees.

True UL Central Station Alarm Monitoring at affordable pricing. Certificate for homeowner's insurance discount provided.

Reactivate your existing security system without buying a new system.  Honeywell, DSC, GE, Ademco, Interlogix, ADT, and more compatibility.

Less expensive than local dealers and national brands such as ADT and Brinks with better service.  Save big without a 3 year contract!

Free remote configuration of communicator and compatible panel over cellular. 

Service available in all 50 states.  Unlimited burglary, fire, medical, freeze, and flood zones.
Affordable UL Central Station Alarm Monitoring Pricing
* Pricing shown includes a 15% annual pre-pay discount.  A one-time $15 activation fee applies to all new central station accounts.
No Contract - ever!

We offer all alarm monitoring plans with NO CONTRACTS. No long-term, multi-year commitments. We do offer pre-pay discounts for annual (15%), six months (5%) or just go month to month. Your choice and never any pressure to change.

UL Central Station Option

We have trained operators ready to respond and verify your alarm signals 24x7x365. This includes burglary alarms, life safety such as fire and CO, status signals (AC loss), and environmental alerts such as low temperature or flood detection. Up to 75 zones of protection which is more than you'll ever need!

Connection: Cellular or Dual Path IP/Cellular

Connect via cellular for a fast, lower risk connection to our UL central station. Line tampering by an intruder is virtually eliminated with cellular! Because cellular communicators are wired directly to security systems they are powered and battery backed up by the alarm panel. This is important since LAN devices are generally NOT protected against power failure.

Remote Configuration of Communicator

Text, eMail, Phone Notification

Receive alarm notifications by text, email, and phone when the Interactive Services option is selected. This includes system arming or disarming, power loss - all easily customizable by the subscriber. In addition the central status will notify by phone a family member/relative, neighbor etc. from your Call List if authorities were dispatched.

AT&T or Verizon cell service included

Choose the carrier service that works best in your home or business. Your cellular communicator determines which carrier will be used (AT&T or Verizon).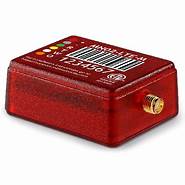 We can use your new or existing M2M cellular communicator to access securely our UL central station alarm monitoring partner.  As long as your M2M unit is a 4G LTE model you are good to go!  If you have an older 3G model using either AT&T or Verizon they can no longer be activated with these carriers.  This is because carriers are preparing for their 3G sunset (shutdown) in the next 18 months.  If you still have active 3G service with an alarm dealer it will continue working until the carriers shutdown their 3G network but timing has no set date per region.  However all 3G communicators MUST be replaced with LTE models soon and certainly if changing alarm dealers.