Forget multi-year alarm monitoring contracts and service commitments. Go month to month or save 15% with an annual pre-pay.

True UL Central Station dispatch alarm monitoring. Certificate for homeowner insurance discount provided saving you up to 20% on your premium.

Reactivate your existing Qolsys IQ2 / IQ2+/ IQ4/ IQ Hub security system without buying a new alarm.  

Less expensive than national brands like ADT and Brinks or local dealers with better service.  Save big without a 3 year contract!

Interactive services options for remote arm/disarm and control of lights, door locks, thermostats as well as video.

Service available in all 50 states and Canada.  Unlimited burglary, fire, medical, freeze, and flood zones.
Signup Risk Free!
If our rapid response alarm monitoring does not meet your full satisfaction in the first 30 days we will gladly refund your purchase.
No one else does this, especially at this low affordable monitoring pricing.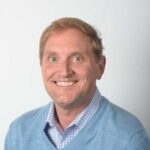 Friendly Support
Outstanding customer support. Worked with Tim getting my Qolsys IQ Panel 2 Plus setup (sensors enrolled) as well as getting me going with Alarm.com Enhanced Package. Love the app and love my Qolsys panel!
Gary U. – Dallas, TX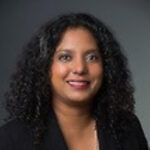 Saving Money
Was as easy as advertised to make the switch. I was paying $50 a month for Total Connect remote control service for my Honeywell Lynx Touch using WIFI. Quick and easy cutting my bill to just $16. Wish I knew this earlier!!!
Donna T. – San Francisco, CA
Great Support When Needed
Great range of Alarm.com options. I've been researching security company pricing to monitor my Qolsys IQ Panel 4 and by far these guys bundle in the most features while keeping very competitive pricing.
David L. – Boston, MA

Pays To Look Around
Switched over my primary home and vacation home saving almost $400 a year over the dealer who I used for the past five years. My fault for not looking around sooner. Very easy and painless to switch companies.
Dennis M. – Tampa, FL
If you have an existing Qolsys wireless security system you are part of a growing population of alarm system owners in the US. These are rock solid systems and known to last with few problems for many years. Qolsys' newest release the IQ Panel 2 Plus has become our "goto" panel when upgrading customers with older existing alarms systems looking to modernize. All Qolsys panels work with Alarm.com and have dual-path cellular and WIFI Internet connectivity with our UL central station.
Have an older first generation IQ Panel? 
Unfortunately the original IQ Panel is a 3G cellular panel that can no longer be reactivated with Alarm.com dealers after June 2019.  You can however easily just swap out the main control panel with a new IQ 4 or IQ Hub unit and reuse all of your existing 319.5Mhz wireless sensors.  With the Qolsys Auto Learn function enrolling your existing wireless sensors is a snap.  See more about the new Qolsys IQ 4 and IQ Hub upgrades!
Original Qolsys IQ Panel 
3G cellular only
Cannot be reactivated with Alarm.com
Qolsys Alarm Monitoring Service Requirements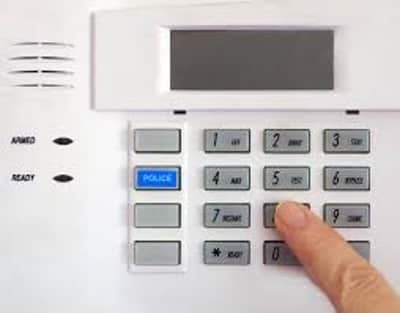 Installer Code
You will need to know your panel's Installer Code because without it no dealer can sign you up for new monitoring service.  This code is used to get into the programming fields necessary to modify the central station account number, and telephone numbers for example.  In many cases we can remotely program the panel for service setup but we'll need the Installer Code to make any changes.
The default Installer Code for Qolsys panels is 1111.  
If your Installer Code has been changed or forgotten you are unfortunately locked out of your panel and we cannot provide monitoring.  In this case you should check with the last dealer to get your Installer Code.  If they monitored your IQ panel they know the Installer Code. 
LTE Cellular Communicator
If using an existing cellular communicator with our central station only 4G or 5G LTE cellular models can be registered with carriers today.  Existing Verizon 3G (CDMA) or AT&T 3G (GSM) communicators can no longer be reregistered with cellular carriers.  If currently activated these older communicators or panels such as the original IQ Panel I will continue to work until the 3G networks begin their shutdown in 2021 but they cannot be reregistered with a new security dealer after June 2019.  Once deactivated even the original dealer cannot reactivate a 3G communicator.
Affordable 

Alarm.com

 Cellular Alarm Monitoring For Qolsys
We include more Alarm.com options than anyone else
Don't be fooled.  Not all Alarm.com dealers are the same!
* Pricing shown includes a 15% annual pre-pay discount.  
A one-time $15 activation fee applies to all new Alarm.com accounts.
Upgrading Your Legacy Wireless Alarm Panel To A Qolsys IQ 4 or IQ Hub

The Qolsys IQ4 or IQ Hub are the perfect upgrade panels for older wireless panels such as the original Qolsys IQ Panel I, Honeywell LynxTouch, 2GIG GC2, DSC Impassa.  This modern 7″ touchscreen system can be ordered with specific wireless radios for 319.5Mhz Qolsys and GE/Interlogix wireless security transmitters, 345Mhz Honeywell or 2GIG transmitters, 433Mhz DSC wireless transmitters, as well as the new encrypted DSC PowerG 2-way sensors. 
No need to replace your entire system.  Just swap out your old panel with the DIY friendly IQ control panel/keypad and reuse all your existing wireless sensors.  Now have WIFI, LTE cellular, and Bluetooth capability – all builtin!
Migrate from a DSC Impassa to a Qolsys IQ2+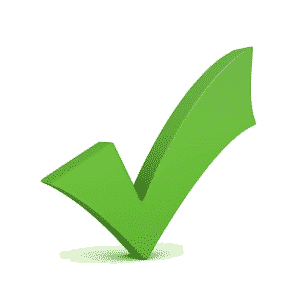 Easy Same-Day Switch!
We are here 9am – 8pm EST, 7 days a week handling alarm monitoring takeovers
Free Technical Support
800-840-6150